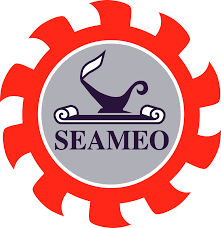 Subprogram for
Mathematics Education to Develop Students Agency: Problem Solving Approach, Shape & Figure, Measurement, and Pattern & Data
Additional country's presentations.
The following subprogram is an extension of the online course "Mathematics Education to Develop Students Agency: Problem Solving Approach, Shape & Figure, Measurement, and Pattern & Data".
Here, the commentators from the program make an extended description of the textbooks from their country by using what was introduced/discussed in the course. In each video, professor Isoda joins the presentation as a commentator.
These videos are open for all the participants.
Contents
| | | | | |
| --- | --- | --- | --- | --- |
| Country | Video Link | Topic | Lecturer | Commentator |
| Malaysia | | Dialectic Approach in Malaysian mathematics curriculum | Teh Kim Hong, Ms., ASMEP | Masami Isoda, Prof/PhD., University of Tsukuba |
| Japan | | How many blocks? | Professor Tanaka Hiroshi. | Masami Isoda, Prof/PhD., University of Tsukuba and Max Stephens, Prof/PhD., University of Melbourne. |
| Japan | | Net of a cylinder. | Professor Tsubota Kozo. | Masami Isoda, Prof/PhD., University of Tsukuba and Abraham Arcavi, Prof/PhD., Weizmann Institute of Sciences. |
Institutions represented by invited speakers

---